Pheasant Hunting - Kennebec, South Dakota
Directory of 4 Kennebec South Dakota pheasant hunting lodges, guides, outfitters,clubs, preserve listings found near Kennebec, SD.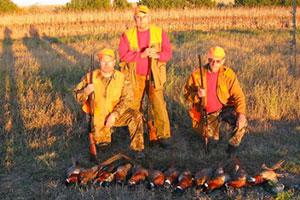 P.O. Box 152, Kennebec, South Dakota 57544
Phone: (605) 280-0703
We have approximately 2400 acres of land to hunt on. It is a mixture of natural grasses, dams, food plots, and lakebeds giving us a wide variety of cover for hunting and for your dogs to work.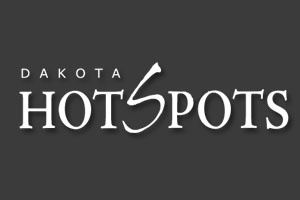 46902 287th Street, Kennebec, South Dakota 57544
Direct/Lodge: (605) 360-2734
We farm for the "birds" and each season we strive to improve important hunting areas. We carefully select and manage our pheasant and upland game birds areas for optimum bird production, with emphasis placed on nesting habitat and food plots. The results speak for themselves-successful pheasant hunts. The Rooster Lodge was built in 2000 and remodeled in 2008. It is 5,600 square feet and can accommodate up to 24 hunters comfortably. Our Grouse Lodge was built in 2005 and can accommodate 16 hunters. Exclusive use of our facilities with groups of up to 44 people.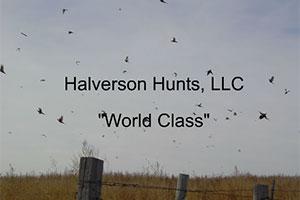 PO Box 371, Kennebec, South Dakota 57544
Phone: (605) 224-6334
If you are looking for a hunt with plush amenities and all the "pen raised" birds you can shoot- don't come here! That is not us. If you want the best "wild" pheasant hunt available anywhere-contact us. We don't have to offer five star lodging to make up for the hunting. We simply offer five star hunting.... stay where you wish! Your Hunt takes place on more than 6000 acres. The fields you will hunt consist of: corn, milo, sunflowers, CRP grass with food plots, cattail sloughs, grass waterways and shelterbelts. We manage the crop rotations in a way which will be of the most benefit to our wildlife. During our 24 years in this business we have learned a tremendous amount about habitat. During your hunt with us we think you will agree--it has paid off!

31951 Medicine Creek Road, Kennebec, South Dakota 57544
Evenings: (605) 869-2340, Days: (605) 280-1111
The eight mile drive over hilly terrain and through the picturesque breaks to the Medicine Creek Ranch Lodge is both scenic and exhilarating. As the road winds down to the dense tree lined Medicine Creek bottom and wildlife from deer to porcupine come into view, you'll know you have reached some of the best secluded hunting available in our fine state of South Dakota.

If we are missing any Kennebec South Dakota Pheasant Hunting listings or have any incorrect, please contact us.