Pheasant Hunting - Mitchell, South Dakota
Directory of 5 Mitchell South Dakota pheasant hunting lodges, guides, outfitters,clubs, preserve listings found near Mitchell, SD.
112 S Harmon Drive, Mitchell, South Dakota 57301
Phone: (605) 999-3608
The abundance of wild birds, vast amounts of private acreage, and excellent habitats, all complement the experience of hunting with us! Along with top area professional guides, working with seasoned pro-trained Labrador retrievers, our hunts will leave you speechless. We specialize in one thing, and one thing only: wild roosters!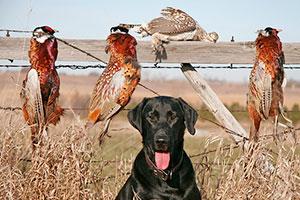 115 North Main St., Mitchell, South Dakota 57301
Phone: (605) 996-6292
These are the hunts that Dakota Trackers and South Dakota are famous for. Bountiful numbers of pheasants make this a truly unforgettable hunt of a lifetime. All birds are native; we're not a game farm. All hunting will be on Dakota Trackers 20,000 acres of leased land.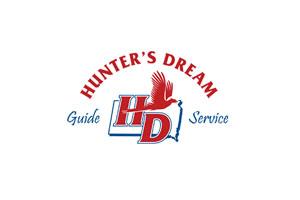 PO Box 1396, Mitchell, South Dakota 57301
Phone: (605) 995-0900
At Hunters Dream, all of our pheasant hunts are organized and guided by the father and sons team of Randy and Wade and Tanner Musick. We dedicate our hunting season to you so we can provide you the best pheasant hunts possible and customer service that exceeds all others. Be our guest and enjoy wild pheasant hunting on 4,000+ acres of prime family owned land in South Dakota behind the area's finest professionally trained and Field Champion Bred Labradors. Our land consists of corn, milo food plots, CRP grass, tree belts, sloughs and a water source that ensures a year around supply for the birds and other wildlife. In order to provide the best pheasant hunting in South Dakota and guarantee maximum bird populations, we have groomed each field for plenty of nesting habitat, food, water, and good shelter from the elements are provided to guarantee maximum bird populations.

P.O. Box 10, Mitchell, South Dakota 57301
Phone: (605) 996-1120, Fax: (605) 996-1232
When we say we hunt WILD pheasants, we mean it. Our birds are not released, they are hatched and grow up in the wild. We pride ourselves in providing World Class wild pheasant hunting for over 30 years. We have exclusive rights to hunting land in the top pheasant producing counties in south central South Dakota. Mike Kuchera has an extensive knowledge of pheasant habitat and works closely with many landowners to develop the best pheasant and wildlife habitat on their farms.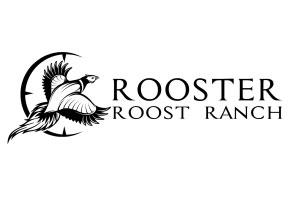 25699 407th St., Mitchell, South Dakota 57301
Phone: (605) 996-4676
Our hunting packages cater to groups of 12-16 hunters. Private or corporate groups are welcome. For private use of the lodge, a minimum of 12 hunters are needed. The hunts are designed for our guests to enjoy different parcels of privately owned land each day of hunting.

If we are missing any Mitchell South Dakota Pheasant Hunting listings or have any incorrect, please contact us.