Pheasant Hunting - Aberdeen, South Dakota
Directory of 7 Aberdeen South Dakota pheasant hunting lodges, guides, outfitters,clubs, preserve listings found near Aberdeen, SD.
38685 Cadillac Dr., Aberdeen, South Dakota 57401
Phone: (605) 380-1619
Guided wild pheasant hunts on private wildlife habitat, including cropland, CRP, shelter belts, & food plots. Located 50 miles SW of Aberdeen. Bird cleaning, freezer and meals available. Lodge sleeps 9. Use our dogs or bring your own. Make reservations early to secure your preferred dates. Testimonials available on the website. "We spend 3 months hunting and 9 months of the year grooming and protecting our habitat and pheasants to provide you with the best hunt possible."

416 NE 16th Ave., Aberdeen, South Dakota 57401
Toll Free: (888) 243-6654, Phone: (605) 226-2461
Being so rich in pheasant, duck & geese populations - a full day can be accomplished by hunting waterfowl in the morning and then switching to pheasant hunting in the afternoon. Together they make South Dakota a bird hunters paradise. Let East River Guide Service be your ticket to an incredible hunting experience.


923 S. 16th St., Aberdeen, South Dakota 57401
Toll Free: (888) 292-3077, Phone: (920) 540-5038
South Dakota Pheasant hunting at Foot Creek Pheasants is going to be the greatest guided hunting adventure that you've ever had! Due to our excellent habitat, you'll experience the WILD PHEASANT hunt of a lifetime. whether it is the season opener or a late season hunt.

37809 123rd Street, Aberdeen, South Dakota 7402
Phone: (605) 228-6598
Golden Upland Game is a privately owned ranch located 18 miles from Aberdeen, South Dakota and a commercial airport. Its spacious facilities are set up for large groups and corporate events. The pheasant and deer hunting at Golden Upland Game is among the best in the country, and with 4,300 contiguous acres, there is no shortage of habitat.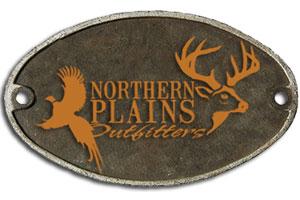 16429 Front St, Aberdeen, South Dakota 57402
Phone: (605) 380-9971
Northern Plains Outfitters, Inc. is proud to offer the Best South Dakota WILD Pheasant Hunting in the World! Our "All-Inclusive" Hunts feature all Wild Birds on 15,000 acres of Prime Pheasant Habitat. We hunt cornfields, CRP, sloughs, natural grass fields, and shelterbelts.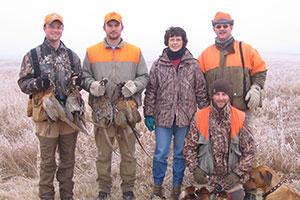 3541 Rolling Meadows Dr., Aberdeen, South Dakota 57401
Phone: (605) 225-8478
We are a family owned and operated pheasant hunting operation located in the heart of South Dakota's best pheasant hunting, which is some of the best in the US. Our goal is to make your South Dakota pheasant hunt with us a memorable hunting experience. We offer 4,500 acres of prime South Dakota pheasant hunting land. The land consists of a mixture of food plots, CRP, cattail sloughs, tree belts, and heavy grass. The core of our land is planted specifically as pheasant habitat. Our guides have literally been hunting their entire lives, and have valuable experience to makeThe Axlunds your hunt the best it can be. Hunters are welcome to bring their own dogs or make use of our trained labs. We custom tailor our hunts to the hunting style of each group, so any hunter experience level will feel right at home. We specialize in groups of 6 - 15 hunters without mixing groups of 10 or more. We enjoy introducing new or young hunters to the fast action of South Dakota pheasant hunting.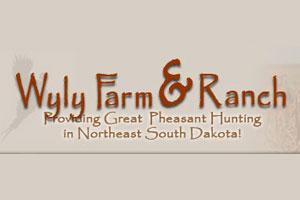 12541 376th Avenue, Aberdeen, South Dakota 57401
Phone: (605) 290-3281
Let Cameron show you the excellence of South Dakota pheasant hunting on his farm and ranch located approximately 15 miles northwest of Aberdeen. This area has abundant wildlife which is sure to provide a truly enjoyable experience. Our goal is to provide you with a private hunt where you know the people you are hunting with, whether you are by yourself, with friends or family. This enables you to feel safe, more relaxed, and get away from the pressures of the larger commercial outfitters. We have a very relaxing atmosphere and everyone tells us they feel like part of the family during their stay.

If we are missing any Aberdeen South Dakota Pheasant Hunting listings or have any incorrect, please contact us.