Outdoor Ministry Pheasant Hunts
Allow for the Gospel of Jesus Christ to be shared in a South Dakota pheasant hunting environment. View the types of pheasant hunts that offer this christian pheasant hunting expierice.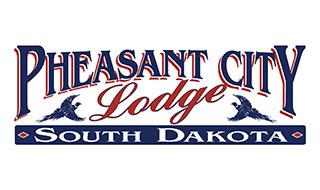 Featured
36930 219th St, Wessington, South Dakota 57381
Phone: (605) 539-9244
Pheasant City Lodge is not only a high quality pheasant hunting lodge 4 months out of the year, we also operate a year-round Christian ministry, camp, conference, and retreat center. God has given us these great facilities. We welcome your ministry or christian group and would like to accommodate your ministry needs and opportunities on a world class pheasant hunt. We have hosted christan sportsman groups such as: Zoweh Outdoors, Segue Foundation, Kicking Bear Ministries, Gods Great Outdoors, Fellowship of Christian Sportsmen Plus and the Fellowship of Christian Athletes.