Pheasant Hunting - Winner, South Dakota
Directory of 5 Winner South Dakota pheasant hunting lodges, guides, outfitters,clubs, preserve listings found near Winner, SD.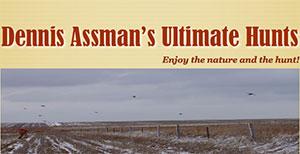 28375 SD Hwy 53, Winner, South Dakota 57580
Phone: (605) 842-2977
At Dennis Assman's Ultimate Hunts, we provide the type of atmosphere for the sportsman who just wants to hunt!! Whether you are interested in hunting pheasants, grouse, turkey, deer or coyotes we have it all. We would love to guide you on your hunt and show you what we have to offer. When you reserve a hunt with us, you can be assured that your group alone will have the ENTIRE ranch to hunt.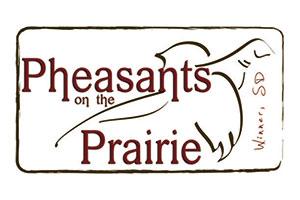 31341 US Hwy 18, Winner, South Dakota 57580
Phone: (605) 840-2178
Winner is located in the heart of Tripp County which, has the largest quantity of pheasants, per square mile, in the United States. Our professional guide has over 40 years experience as a South Dakota hunting and guiding expert. A section of land is never hunted twice in the same week. This helps to increase the comfort of the area's pheasant population.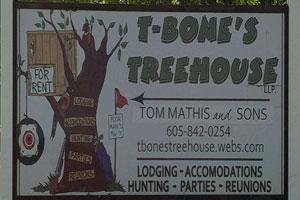 31525 US Hwy. 18, Winner, South Dakota 57580
Phone: (605) 842-0254
T-Bone's Treehouse is located in south central South Dakota. Winner is commonly known as the "Pheasant Hunting Capitol of the World". T-Bone's Treehouse offers a much wider variety of hunting and fishing, including but not limited to; Deer, Prairie dog, Pheasant, Walleye, and Bass. If you are looking to stay out of the city, but close to amenities that a small town offers.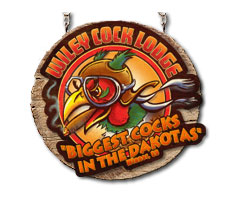 27689 317th Ave., Winner, South Dakota 57580
Phone: (605) 484-1616
South Dakota pheasant hunting lodge boasting world-class amenities and the South Dakota pheasant hunting experience of a lifetime! Located right next to the Winner, SD Airport

27689 317th Ave., Winner, South Dakota 57580
Phone: (501) 231-8059
heasant Hunting at Witten Farms Hunting offers some of the best pheasant hunting in South Dakota. We are located near Winner, South Dakota which is the proclaimed "Pheasant Capital of the World", our hunters have access to 5400 acres of highly developed cropland, SAFE CRP acres, miles of shelterbelts, abandoned railroad right of ways, food plots along with acres of waterways and lakes.

If we are missing any Winner South Dakota Pheasant Hunting listings or have any incorrect, please contact us.