Pheasant Hunting - Wolsey, South Dakota
Directory of 1 Wolsey South Dakota pheasant hunting lodges, guides, outfitters,clubs, preserve listings found near Wolsey, SD.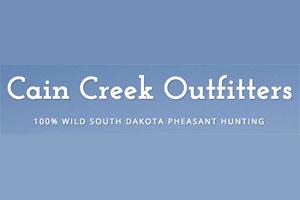 38833 203rd St, Wolsey, South Dakota 57350
Home: (605) 883-4738, Cell: (605) 350-1901
Our mission is to give the hunter what we feel is a TRUE 100% South Dakota wild pheasant hunt. In saying this, 90% or better of the lodges that are claiming a wild pheasant hunt are actually releasing birds and are still calling their hunts "South Dakota wild pheasant hunting!" We do not, have not, and will not ever release pen raised birds. Now in saying this, we harvested nearly 2,500 wild roosters in 2003 and more the year before. We attribute this to the great habitat, knowing how to hunt the great habitat, good communication skills between the hunters, guides and great dogs.

If we are missing any Wolsey South Dakota Pheasant Hunting listings or have any incorrect, please contact us.