Pheasant Hunting - Arlington, South Dakota
Directory of 1 Arlington South Dakota pheasant hunting lodges, guides, outfitters,clubs, preserve listings found near Arlington, SD.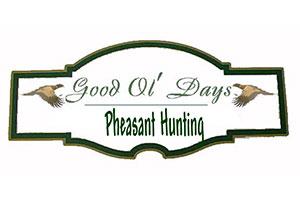 20239 456th Ave, Arlington, South Dakota 57212
Phone: (605) 983-5113
Hunting South Dakota's State Bird, the ring-necked pheasant, is an amazing hunting experience. Not only will the ring-necked pheasant amaze you with their brilliant colors, but their intelligence as well. Pheasants that have made it through a few hunting seasons will outsmart just about everything but a good South Dakota pheasant hunting dog.

If we are missing any Arlington South Dakota Pheasant Hunting listings or have any incorrect, please contact us.