Pheasant Hunting - Belleville, Kansas
Directory of 1 Belleville Kansas pheasant hunting lodges, guides, outfitters,clubs, preserve listings found near Belleville, KS.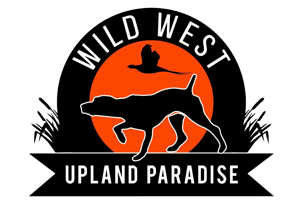 763 US Highway 81, Belleville, Kansas 66935
Phone: (785) 534-0643
Wild West Upland Paradise offers thousands of acres of the very best habitat for Pheasants, and Quail that Kansas has to offer. We currently have an incredible wild bird population. We also have habitat in which we stock birds as well. We offer guided, and un-guided hunts. If you choose to go with a guided hunt, you will find that our pointing dogs are of extreme quality and are incredible fun to hunt behind. You will also find that our pricing is very appealing. Give us a call today if you would like to have the best hunting experience of your life! (785) 534-0643

If we are missing any Belleville Kansas Pheasant Hunting listings or have any incorrect, please contact us.