Pheasant Hunting - Osceola, Iowa
Directory of 1 Osceola Iowa pheasant hunting lodges, guides, outfitters,clubs, preserve listings found near Osceola, IA.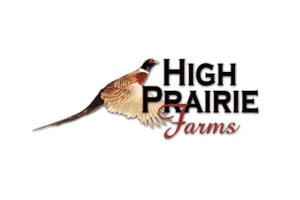 220 S. Main St., Osceola, Iowa 50213
Phone: (641) 342-6461
Hunts at High Prairie are custom tailored to each group. We do not mix parties and we hunt a maximum of three hunters in a group. Our guides are professional, courteous and hard working, and will do their best to insure that you have a safe and productive hunt. Our pointing dogs have competed in and won numerous field trials, including six national pheasant championships, and are the highlight of any High Prairie hunt. High Prairie Farms has been featured on national T.V. shows including "North American Outdoors"and "Advantage Outdoors".

If we are missing any Osceola Iowa Pheasant Hunting listings or have any incorrect, please contact us.