Pheasant Hunting - Akron, Iowa
Directory of 1 Akron Iowa pheasant hunting lodges, guides, outfitters,clubs, preserve listings found near Akron, IA.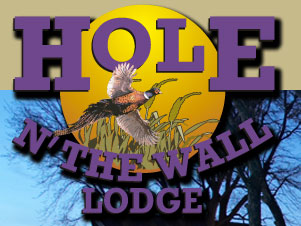 14396 Diamond Avenue, Akron, Iowa 51001
Phone: (712) 568-1010
You will raise your eyes to the skies for Ring Neck Pheasants here at the Hole N' the Wall Lodge! Our land is optimally maintained to provide the ideal habitat for the pheasant population to thrive. "The finest pheasant hunting grounds found in the Midwest." We offer a variety of different hunts that you may choose from including; membership, group, and corporate. Whether you are a novice or a pro, our land along with our expert guides and dogs, will provide you with the perfect challenge to match any skill level. We've got the birds. The only question is; are you a good shot?

If we are missing any Akron Iowa Pheasant Hunting listings or have any incorrect, please contact us.