Tennessee Pheasant Hunting
Directory of 8 Tennessee Pheasant hunting lodges, guides and outfitters in Tennessee.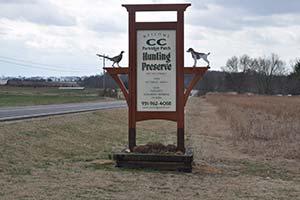 89 Farm Lane Road, Estill Springs, Tennessee 37330
Phone: (931) 962-4058
CC Partridge Patch is a fully-licensed hunting preserve offering upland game birds for your hunting pleasure. Quail, pheasants, Hungarian partridge, Chukar & Duck (duck in season only). Additionally, we offer a dog & a guide, if needed. We are open 7 days a week from September 15th to March 31st. Quail, Pheasant, Hungarian Partridge, and Chukar may be hunted without a hunting license, regardless of season, though Ducks can only be hunted in season and with a valid Tennessee Hunting License. Most hunts can be tailored to your specific needs/wants--simply call in advance. We do have rooms available for overnight stays. In addition to a fun and perfect hunting experience, we also clean your birds. We offer a variety of hunting packages, including a European Pheasant Tower Shoot and Chukar Chunk from Tower! In addition to our many hunting packages, we also offer family, small business, and corporate memberships--call us for details! Hunts start at 8:00 a.m. or 1:00 p.m. (CST).


1326 Warner Bridge Road, Shelbyville, Tennessee 37160
Toll Free: (800) 680-5964, Phone: (931) 684-9814
Our European shoots are an ideal activity for groups of 8-16 people. They are a great idea for corporate entertaining or an outing among friends. All of our European pheasant shoots include a morning shoot, lunch, and bird cleaning/packaging.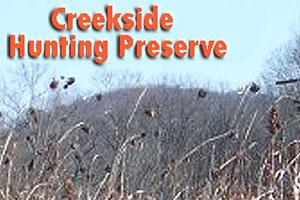 303 County Road 128, Athens, Tennessee 37303
Phone: (423) 744-6204
Quail and Pheasant hunts are available October 1 through March 31. Pheasant Tower Shoots have been added this year. We are open 7 days a week, but you must have advance reservations. You are welcome to bring your own dogs or we have dogs and guide available for the hunts.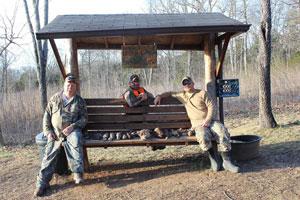 5802 Herschel Hudson Road, Lascassas, Tennessee 37085
Phone: (615) 631-6730
Family owned hunting preserve in Middle Tennessee. We have fast flying quail, pheasant and chukars in native habitat. Deer and turkey hunts also available. Attention Hunters: Looking for that special place to hunt? Vist us here at Dixie Quail, located in the small community of Lascassas,TN. Our preserve provides fast flying quail, pheasant and chukars raised in our natural native grass fields and woods. We have several reasonable hunting packages to choose from. Dog training packages are also available for your personal hunting companion.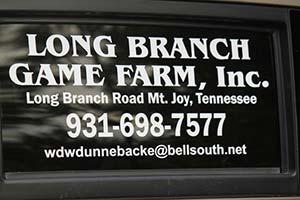 Long Branch Road, Mt. Joy, Tennessee 38474
Phone: (931) 698-7577
Let Long Branch Game Farm plan your next hunt. We specialize in Quail, Pheasant, and Chukar. The game birds, dogs, and guides are all furnished.There is a minimum of three limits per party. Limits are 8 quail, 6 chukar, or 4 pheasants or a combination of each. No bag limit. Morning hunts will be from 8:00 till 12:00 noon, afternoon hunts will be from 1:00 till 5:00 pm. Children must be 12 years of age and have completed the Hunters Education Class in Order to hunt. Hunting by advance Reservations.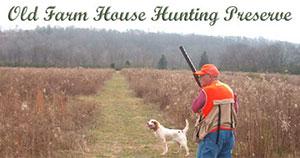 3473 West Valley Road, Dunlap, Tennessee 37327
Phone: (423) 886-1500
Come and enjoy a day of hunting in the beautiful Sequatchie Valley located in Dunlap Tennessee near Chattanooga. We have 173 acres with AC with three separate fields for your hunting pleasure. We offer quail, pheasant, and chukar, guides and dogs available or your can hunt your on dogs. Parties of 1-4 accepted.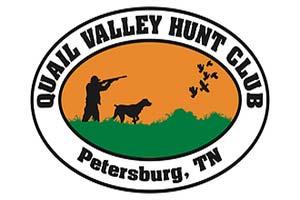 199 Quail Valley Road, Petersburg, Tennessee 37144
Phone: (931) 685-4628
Quail Valley Hunt Club offers both guided and non-guided hunts for chukar, pheasant and quail. Bring your dog or hunt with one of our experienced guides over champion pointers. Annual memberships are available for both individuals and corporations, and can include lodging, meals and a designated number of birds, along with the optional service of guides and dogs when needed. As a Quail Valley Hunt Club member, you simply show up, relax and hunt. Accommodations can be made for guests of members, as well.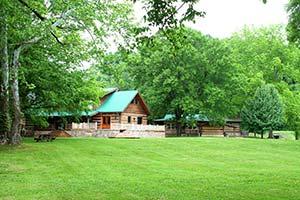 11826 Bold Springs Road , Dickson, Tennessee 37101
Phone: (931) 582-9932
Season: October 1st - March 30th. Pheasant Hunting is only offered in Full Day. 6 person minimum to book, no limit on birds, must book in advance.