Navigation:
Home
> Forum Registration Help
Forum Registration Help
Signing up to Ultimatepheasanthunting.com forum boards for the first time or need help?
1st Registration Page
Make sure the checkbox is checked in figure 1.
Figure 1: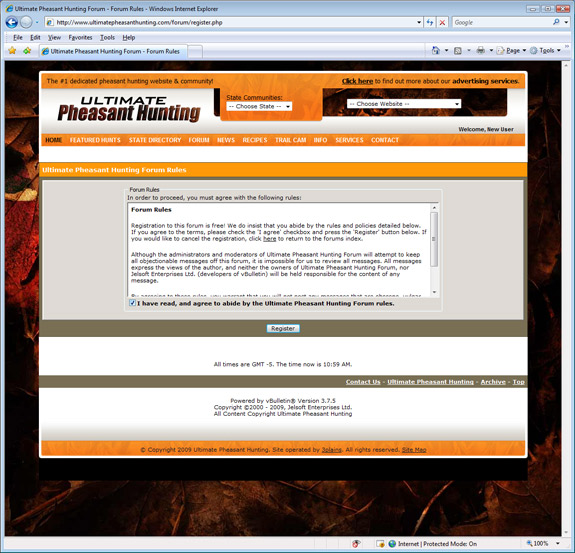 2nd Registration Page
Fill out the username, password, password confirmation, email, email confirmation, image verification and the spam catcher in the below box. Read more details below in figure 3 & 4...
Figure 2: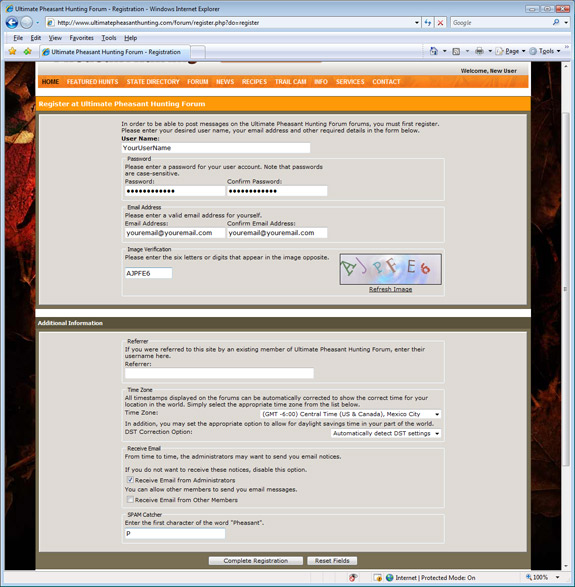 2nd Registration Page Details
Type in a username (nickname, an alias or whatever you want to call yourself).
Type in a password and a confirmation password.
Type in your email and a confirmation email.
Type in what the image verification says. It may be tough to read, but hit the refresh below the image so it will refresh and get yo a new image if you can't read it. Careful, the letters ARE CASE SENSITIVE. This image verification is important so we don't get spammers and other garbage on the forum board.
The last step in figure 4 is to type in the first character of the word Pheasant... which is a capital "P".
Hit "Complete Registration" and you are ready to start posting in the forum board and getting involved. Start your posting experience by posting a bit about yourself, your hunting, your dog or whatever at our introductions page.
Figure 3: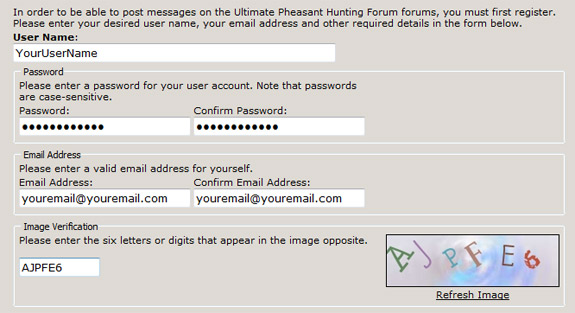 Figure 4: