Navigation:
Home
> Referral Services
Referral Services
Are you a hunter looking for a place for you or your group to hunt pheasants? Are you an outfitter looking to book more pheasant hunts at your lodge? Well you've found the right place. For the first time, ultimatepheasanthunting.com is offering booking services to help you with your specific needs and wants. Here is how it works...
Pheasant
Hunters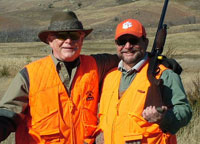 If you or your group are looking for a place to hunt pheasants, simply fill out our booking form. At that point your form will be sent to the staff at Ultimate Pheasant Hunting. We'll contact you to confirm your information and ask more details about exactly what you're looking for.
After we have gathered enough information about you and your requested hunt, we'll contact our advertisers and outfitters to get you the best possible hunt available. Since Ultimate Pheasant Hunting does not control booking dates, lodging accommodations and group sizes of our advertisers, we cannot guarantee every detail, but we will work hard to find you a hunt.
Get started by filling out the booking form!!
Pheasant
Outfitters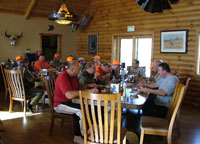 Are you looking to book more hunters at your lodge? The easiest way is to become an advertiser with Ultimate Pheasant Hunting. Advertisers on ultimatepheasanthunting.com will be contacted before any other outfitters when requests for pheasant hunts are made through the Ultimate Pheasant Hunting booking form.
Advertisers on Ultimate Pheasant Hunting get placement on the front page of the website and several other interior pages throughout the website, a detailed profile of your operation, a premium listing in the state directory of where your operation is located and a contact form which hunters can fill out which will go directly to you the outfitter.
Referral
Fees
Ultimate Pheasant Hunting does not charge pheasant hunters for locating a hunt. Ultimate Pheasant Hunting will do the search and contact the outfitters for you free of charge.
If you are an outfitter which accepts a group of hunters from Ultimate Pheasant Hunting, you will be contacted to negotiate a finders fee based on number of hunters booked for the hunt. Once the finders fee has been negotiated, we will turn over the hunter information to the outfitter.