Washington Pheasant Hunting
Directory of 12 Washington Pheasant hunting lodges, guides and outfitters in Washington.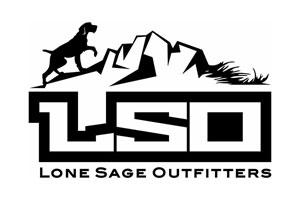 Featured Outfitter
Newman Lake, Washington 99025
Phone: (206) 403-7954
Lone Sage Outfitters (LSO) LLC, offers guided wing shooting trips in Eastern Washington for fair chase wild birds to include: Chukar, Pheasants, Quail, Hungarian Partridge, and multiple species of Grouse. We also provide consulting/hosting for upland adventures abroad. At most of our properties we are the only hunters, ever. We value responsible game management to ensure that we hunt 100% wild birds. We are not a hunt club or hunting preserve, and we never seek liberated birds. We are getting back to basics and provide a true sporting experience.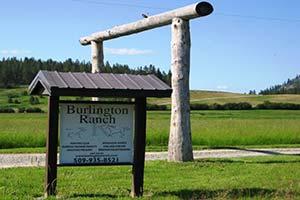 2536 Heine Rd, Chewelah, Washington 99109
Phone: (509) 936-2643
Our Licensed Washington State Shooting Preserve is a perfect location to hone your dogs skills. Set on 480 acres of upland cover, ponds, CRP grass, cattails, bullrush and planted cover crops. Located only 40 miles North of Spokane Washington. The Burlington Ranch's preserve pheasant hunts, chukar hunts, and quail hunts are open year round. Spend a day hunting behind some of the best flushing and pointing dogs the Ranch has to offer. Enjoy the beauty of the surrounding Colville National Forest as you hunt through our bird cover. If you like to train your own hunting dogs, let Burlington Ranch supply the game birds and cover to accomplish your training requirements in a controlled environment.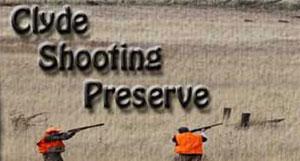 2361 Lyons Ferry Rd, Prescott, Washington 99348
Phone: (509) 849-2253, Kit cell: (509) 629-2254
The Clyde Shooting Preserve is located in Prescott, Wa and sits on over 10,000 acres of CRP and native grass lands. We offer: deer, pheasant, quail and coyote hunts along with dog training and clay pigeons shoots.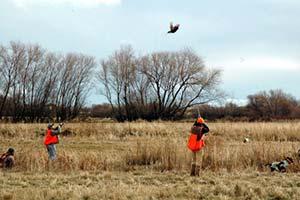 151 Pointer Lane, Ellensburg, Washington 98926
Phone: (888) 857-5074
Cooke Canyon Hunt Club is a Non-Profit Membership Hunting Club. We allow only one hunting party per area. We offer hunting for pheasants and chuckars.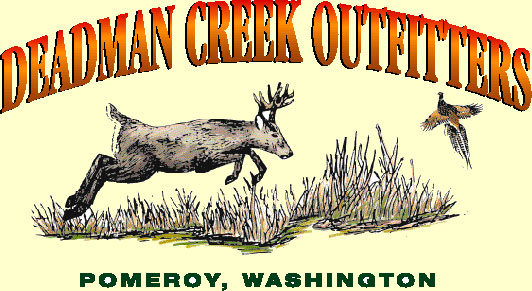 1581 Lower Deadman Road, Pomeroy, Washington 99347
Phone: (509) 843-6067
Southeastern Washington has a long history of producing an abundance of wheat fields mixed with spots of Milo which present the ideal habitat for upland birds. For this reason the Deadman Creek area is known for dominating production of quality wild pheasant, quail, partridge and chukars. Our 40,000 plus acres have some of the hardest flying birds you can find. The Deadman Creek area has a wild pheasant population that is consistently the best in the Pacific Northwest. These wild birds live up to their reputation, both as crafty prey and explosive flyers. The pheasant hunting is phenomenal and has been highlighted in sporting magazines such as Field and Stream. These hardy birds can present a challenge for even the most accomplished wing shooters. If you are looking for the challenge of hunting wild birds, we have what you are looking for.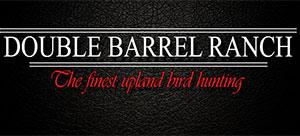 13501 S Harvard Rd, Rockford, Washington 99030
Hunting & Lodging: (509) 270-5518
The Double Barrel Ranch is Eastern Washington's finest upland bird hunting preserve. We specialize in Guided & Non Guided upland bird & turkey hunting adventures. Our pheasant hunting is open from Sept thru April. Sporting Clays & Lodging is open year round. Our 3,000 acre hunting preserve delivers the finest upland bird hunting cover and habitat. The hardest flushing and flying birds. The best personalized service EVERYTIME.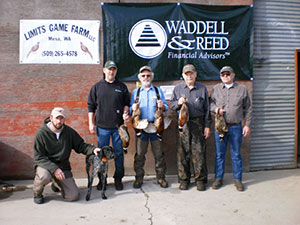 2101 Astoria Road, Mesa, Washington 99343
Phone: (509) 265-4578
Limits Game Farm is a licensed Preserve and as such, we are allowed to set our own hunting season. There are no daily limits to your birds. Also, you do not need a hunting license to hunt on our preserve.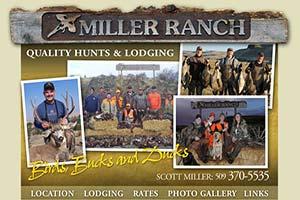 25010 W Martin Rd, Cheney, Washington 99004
Phone: (509) 370-5535
Miller Ranch was established in 1886 by Rudolph Miller. From the original 160 acres it has evolved into one of the largest land holdings in the area. The combination of pine forests, scablands, swamps, and ponds make the ranch an ideal habitat for deer and migratory waterfowl. In addition, over a thousand acres has been dedicated game bird habitat. Waterfowl are abundant during the spring and fall. The lakes and many potholes provide critical nesting habitat for waterfowl species common to the Pacific Flyway. Striving to create "The Best In The West" for sportsman, their families and friends. Come Join Us. Miller Ranch along with Outdoor Hunting Adventures is a professional Eastern Washington State guide service offering guided and unguided hunting trips upland birds, waterfowl and big game.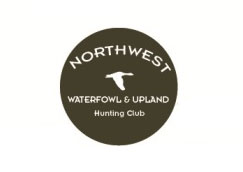 1213 South King Street, Seattle, Washington 98144
Phone 1: (206) 786-6491, Phone 2: (360) 340-5545
Our exclusive membership entitles you and your guests the privilege to hunt this amazing property as often as you want throughout the season. You read that right! Other hunting clubs may require you to make reservations and will limit you to a certain number of hunting days. Not so at Northwest Waterfowl and Upland Hunting Club. Our hunting property is 40,000 acres. Of which, approximately 37,000 acres are in circular irrigation and about 3,000 in canyons and draws.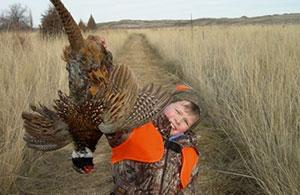 8181 Wiedrich Road , LaCrosse, Washington 99143
Phone: (509) 549-3603
Pheasant Valley is the ideal hunting and shooting destination. We feature over 1,200 acres of prime hunting habitat with plenty of heavy cover and open pasture. We are surrounded by thousands of acres of pasture and scabland that is accessible from the ranch.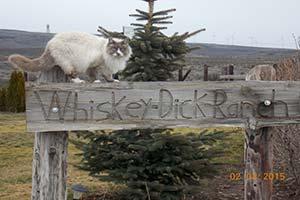 18671 Vantage Hwy, Ellensburg, Washington 98926
Phone: (206) 910-7937
GOOD BIRDS, GOOD TRAINING FACILITY FOR DOGS, GOOD COVER, GAME BIRD FARM!!!!! & MUCH, MUCH, MORE AT WHISKEY DICK RANCH!!! Hundreds of acres private and public of hunting! Less than 2 hours from Seattle.. *Plenty of high quality birds. *Longers seasons / NO LIMITS !!! *Camping and R.V available upon request. *Members dogs welcome *Memberships also available.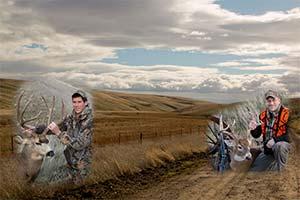 3300 Canyon Bottom Way, Prescott, Washington 99348
Phone: (360) 798-3921
Enjoy Pheasant & Chukar hunting year around on this hunting preserve situated in the midst of the 6,800 acre ZMI Ranch in Eastern Washington. Also available on the Ranch you'll find in season deer hunts, and in season pheasant hunts for wild roosters (WDFW licensing and regulations apply on these hunts). Lodging and trap shooting available.