Massachusetts Pheasant Hunting
Directory of 4 Massachusetts Pheasant hunting lodges, guides and outfitters in Massachusetts.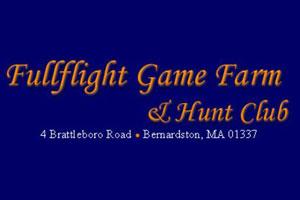 4 Brattleboro Road, Bernardston, Massachusetts 1337
Phone: (413) 648-9580
Fullflight Game Farm & Hunt Club invites you to enjoy a pristine western Massachusetts hunting experience. Fullflight began over 15 years ago, born of a love of the sport of upland game bird hunting, Fullflight Game Farm and Hunt Club offers you a unique hunting experience .Whether you are new to the sport of upland bird hunting or a seasoned hunter, you are sure to appreciate what Fullflight has to offer: a scenic countryside with a mix of forest and field, and quality birds to hunt, accompanied by experienced guides and dogs.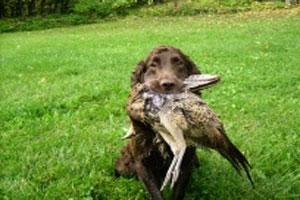 268 Athol Richmond Rd., Royalston, Massachusetts 1368
Phone: (978) 249-7115
Our 110 acre Hunting Preserve provides challenging hunts for both you and your dog. You can enjoy a quiet hunt without the distraction of other hunters surrounding you. We have 2 different hunting areas. Occasionally we will have 2 hunts out at a time with a maximum of 3 hunters per party, but we try to book hunts so that you will have the entire area to yourself. You can also bring up to 2 guests with you each time you hunt. You can join as an individual or join as a group. We look forward to working with you.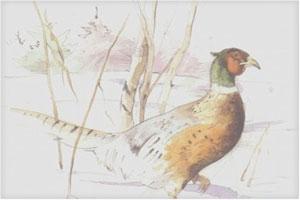 27 Quaker Highway, Uxbridge, Massachusetts 01569
Phone: (508) 278-3529
Located in Douglas, MA, only 25 miles south of Worcester and 30 miles north of Providence, LadyWoods Game Preserve encompasses 130 acres of typical New England cover. All birds are reared on the grounds, all are adult and full plumaged. We offer both pheasant and chukar packages. We welcome patrons with their own hunting dogs of any breed or offer use of our pointing dogs to those who may need one for a charge of $65, however appointments are limited so please check for availability. LadyWoods Game Preserve is true hunting as there are no back up guns. You will be challenged as a shooter allowing for an enjoyable hunting experience. When looking for pheasant hunting and chukar hunting in Massachusetts (MA), look to LadyWoods.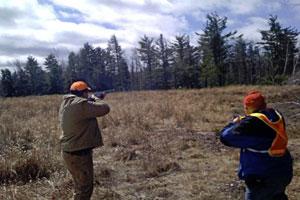 44 Farnum Rd, Granville, Massachusetts 01034
Phone: (413) 357-6417
The Western Mass Bird Dog Club Inc, now consists of a beautiful club house, multiple out buildings, maintenance equipment, all nestled on 170+ acres of land, rich with fields, streams, and wooded areas, located in the picturesque hill town of Granville, Ma.