Maine Pheasant Hunting
Directory of 14 Maine Pheasant hunting lodges, guides and outfitters in Maine.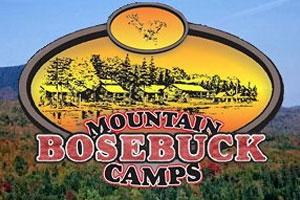 2013 Parmachenee Road, Errol, Maine 03579
Phone: (207) 670-0013
Bosebuck Camps offers the very best Ruffed Grouse and Woodcock hunting in New England. 20 flushes a day is typical (mostly grouse). This season starts the first of October. We boast all sorts of bird cover: abandoned logging roads, regenerating clearcuts and golden beech ridges. Our tremendous stands of mixed spruce, alder and poplar produce world class upland bird hunting, especially for grouse. The woodcock prefer the damper, low-lying areas near our rivers and streams.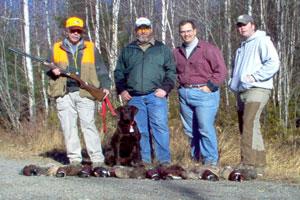 27 Greenfield Rd., Greenbush, Maine 04418
Phone: (207) 827-4051, Cell: (207) 949-7944
Cedar Ridge Pheasants has now been open over 10 years. We feel that we have a very challenging hunt for most of our upland game and strive to raise healthy flight conditioned birds. We offer Ringneck Pheasants,and Jumbo Bobwhite Quail. Our hunting preserve consist of 1st year and 2nd year growth with several miles of groomed trails to hunt from. As time progress's we will be adding several more miles.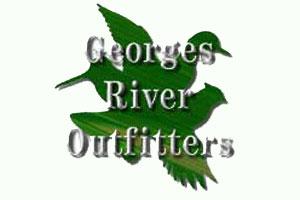 1364 Atlantic Highway, Warren, Maine 04864
Phone: (207) 273-3818
If you've ever read a book of Grouse and Woodcock hunting in new England that talks of the beautiful covers, there is absolutely no comparison as to actually being there in person! Upland hunting in October lets you enjoy Maine in all of her colored splendor; it's simply a beautiful time of year to be afield. The covers that we hunt are typical New England covers, old farm land, abandoned orchards and edges. Woodcock & Grouse hunting will take you to productive covers within a forty mile radius of our farm.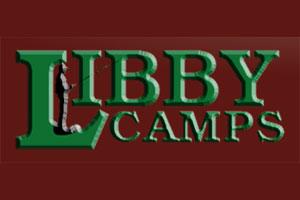 Oxbow Rd, Ashland, Maine 04732
Phone: (207) 435-8274
Libby Camps is located in prime grouse and woodcock habitat. The type of hunter who comes to this area is here for its remoteness, cover, and lack of other hunters. There are literally thousands of miles of private logging roads, which can range from accessible by all vehicles to grown over roads accessible by 4x4 or simply roads which are impassable by any vehicle. These roads are open to hunting and make exceptional edge cover for grouse. Hunting can be done using a dog or simply walking or driving using your eyes and ears.


296 Cressey Road, Monmouth, Maine 04259
Phone: (207) 933-6107
Northeast Wilderness Outfitters offers fabulous upland game hunting. With the vast amount of wood roads and woodcuts in the Rangeley Lakes Region, prime grouse and woodcock habitat abound. A day hunting with Northeast Wilderness Outfitters will bring you to many varied and fabulous coverts.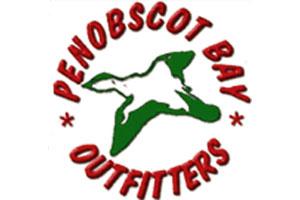 118 Nickerson Road, Searsport, Maine 04974
Phone: (207) 322-7919
We hunt grouse and woodcock in parties of 1 to 4 for safety. The grouse and woodcock covers of the mid coastal region is the area we hunt. The land has lots of apple orchards for grouse, old fields and alder covers for the woodcock. In the land around us now there is lodging going on and this is making for a great upland cover. Our grouse limit is 3 birds per day and the woodcock limit is also 3 birds. The best time to hunt the upland birds will be October. We hunt with pointers and flushing labs. You can also bring your dogs if you like.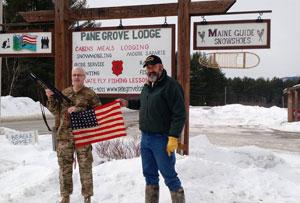 823 Ridge Rd, Bingham, Maine 04920
Our guided hunting trips are all inclusive, with delicious, home-cooked meals, clean & comfortable lodging, necessary transportation and equipment, and the best guide service around! Bob Howe, owner, has been guiding sports for over 38 years! He is highly regarded in his field by other guides and outfitters, and recommended by many. Currently offering guided trophy deer hunts, snowshoe hare hunts, black bear, turkey, wild upland game bird, and coyote hunting.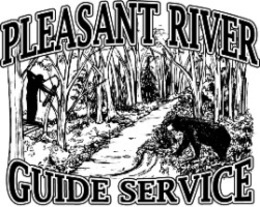 289 Pleasant River Rd, Milo, Maine 04463
Lodge: (207) 943-5840
The subspecies of grouse found in Maine is the St. Lawrence or Canada ruffed grouse. The plumage of ruffed grouse blends remarkably well with their habitat, with a broad black band on the tail feathers and a patch of dark feathers on both sides of the neck that can be expanded into a ruff. Ruffed grouse have two color phases, red and gray. With the gray phase being the predominant color in Maine. Ruffed grouse with their explosive flushes prove to be one of the most exciting upland game bird to hunt.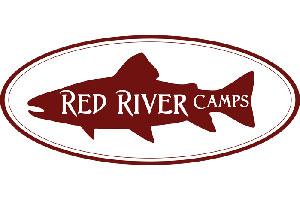 Hewes Brook Rd, Portage, Maine 04768
Phone 1: (207) 435-6000, Phone 2: (207) 435-6207
Our partidge (ruffed grouse) population is typically very high; we're surrounded by plenty of woods and hundreds of miles of historic and modern logging roads for hunters who use dogs and those who don't. While we do not provide dogs for your hunt, your well-mannered hunting dogs are welcome at Red River.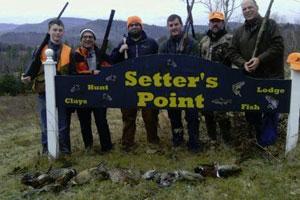 613 Sawin Hill Rd., Albany Twp., Maine 04217
Dennis: (207) 357-4687, Torin: (207) 357-4688
We will be hunting three kinds of birds; chukar partridge, pheasant and quail. All birds are kept on site in pens ready to hunt. All birds are fully mature for flight and fun. The birds are raised locally so they are accustomed to the climate of the area.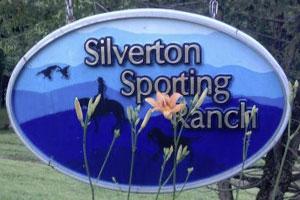 51 Webb Rd., Canaan, Maine 4924
Phone: (207) 399-3647
Silverton Sporting Ranch is Maine' s most complete hunting preserve. Located in central Maine on 400 acres, Silverton has private cabins available for guests, a full service training kennel for bird dogs and retrievers and Maine's only sporting clays course and 5 stand open 7 days a week. Guests can hunt with their own dogs or an experienced guide with dog will accompany you. The terrain is level with fields, old logging roads, and second growth- classic Maine cover for bird hunting pheasant, chukkar and quail. Hunts for waterfowl, grouse, woodcock and deer can be combined with a pheasant hunt if desired.

129 Snow Road, Bridgewater, Maine 04735
Phone: (207) 429-0910
Our European style driven hunts are fast action and challenging for all shooting levels. These events are great for large groups and corporate outings. After warming up with a few clay targets, hunters are led to their first shooting station. At the end of each "drive" hunters unload and move to the next station. After a hearty lunch and some tall tales its time to break into groups and work the dogs for the remainder of the day. Contact us for dates on scheduled events or to plan a European hunt for your own large group.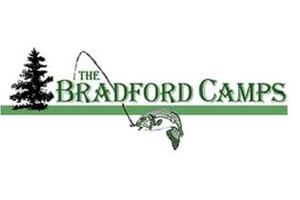 PO Box 729, Ashland, Maine
Phone: (207) 746-7777
October and November are our Maine grouse hunting and Maine woodcock hunting months. We offer Cabins and guides for Maine grouse hunting and Maine woodcock hunting, Maine partridge hunting and guided Maine upland hunts. Bradford Camps, because it is in the remote North Maine Woods, is very fortunate to be centered in excellent habitat for partridge, woodcock and snowshoe hare hunting. There are endless old skid roads through the woods to explore with your dog and the tree growth varies dramatically from dense softwood thickets to old growth hardwood to young birch, beech, and maple groves, all excellent habitat for bird hunting. The lower hardwood wetlands of alder and birch woodcock use on their migrations.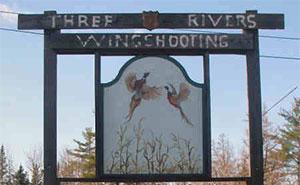 373 River Road, Milo, Maine 04463
Phone: (207) 943-7943
Three Rivers Wingshooting is a privately owned and operated pheasant and quail hunting preserve located in central Maine. Hunts are operated seven days a week. Guided hunts are available if needed, or hunter can walk groomed trails on his/her own. Hunters are welcome to bring their own bird dog or, with advanced notice, a dog and handler can be provided.