Arkansas Pheasant Hunting
Directory of 13 Arkansas Pheasant hunting lodges, guides and outfitters in Arkansas.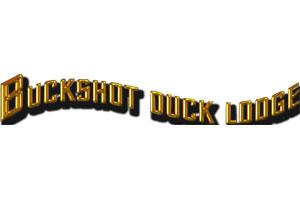 187 Hayes Lake Lane, Gillett, Arkansas 72055
Phone: (870) 548-3334
Our partner program with "Cocks & Quails" offers guided afternoon hunts of pheasant and quail, complete with a guide and retrievers. Their motto is, "The easiest meal you'll ever kill," and you'll have fun in the process! Buckshot can arrange a wide variety of activities for specific interests. We have vehicles available for anyone who wants to try their luck at gambling in Tunica, MS or just across the bridge in Helena. We are 35 miles south from the famous Duck and Rice Capital of the World, in Stuttgart, which hosts the annual "Wings Over the Prairie Festival" on Thanksgiving weekend. Stuttgart is also home to Macks Prairie Wings. It is one of the largest waterfowl stores in the South.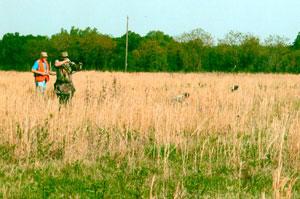 1503 Redbud Lane, Stuttgart, Arkansas 72160
Phone: (870) 830-0851
From the early 1900's, until it's demise in the middle 1990's, quail hunting with friends and quality dogs was a southern tradition. Carroll Evans, his professional guides, and quality dogs bring back days gone by. Attention to every detail is a trade mark of Carroll's hunts. Don't hunt with a "Johnny Come Lately", hunt with guides who have hunted quail all their life.

222 Old Hwy 65, Damascus, Arkansas 72039
Phone 1: (501) 514-4557, Phone 2: (501) 514-0995
Halls Quail Preserve offers the best in quail and pheasant hunting in central Arkansas. We have 350 acres of upland hunting ground across 3 different fields. Each field offers varieties of hills, draws, woods and water. Just like what you would expect to see while wild bird hunting. Our customers can bring their own dogs and hunt or we provide guided hunts with our own.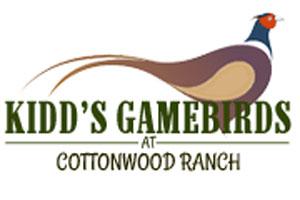 2098 Miller County 53, Texarkana, Arkansas 71854
Phone: (870) 777-3927
Ringneck Pheasants are a popular addition to many ground hunts. They are a much higher flying, longer ranging bird than quail, but provide a larger target. Chukar partridges are mid range flyers and can add a certain degree of difficulty to any hunt and will definitely pick up the pace.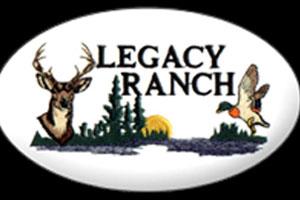 100 Little River One, Foreman, Arkansas 71836
Phone: (903) 277-2456
Imagine you and your hunting buddies surrounding a grove of trees as pheasants in various numbers "magically" start to rise from the treetops. Flying in all directions, they offer up all kinds of shooting angles at varying speeds providing some challenging and fast paced shooting action. Enjoy shooting multitudes of pheasant in the morning, then breaking for a relaxing lunch of our famous Texas Style barbecue beef, pork, and chicken with all the trimmings. Then return to that special grove of trees for some more fast and furious shooting action.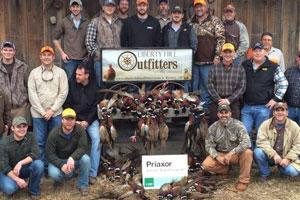 2 County Road 470, Rector, Arkansas 72461
Phone 1: (870) 239-1597, Phone 2: (870) 595-4017
Liberty Hill Outfitters features a lodge and hunting club. We offer corporate European Pheasant hunts, guided Quail and Chukar hunts, fishing trips, and more!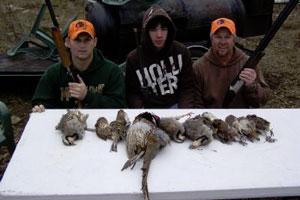 Hwy 235, Yellvile, Arkansas 72634
Phone: (870) 453-8502
The upland Quail Pheasant and Chuckar hunts are done on a Arkansas ozark farm with beautiful views of mountains and wood lots. We will place the number of birds that are included in the package, out before the hunt. , no charge for left over birds from other hunts or wild birds.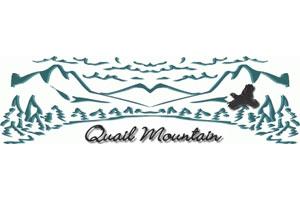 811 Hynes St., Van Buren, Arkansas 72956
Phone: (479) 369-2322
Our operation produces Chinese Ringneck Pheasants, the most popular hunting pheasant. Our birds are beautiful, with full tails and bright head and feather color. A much higher flying bird than quail, pheasants are longer ranging birds, but provide a larger target for hunters. These are a popular addition to many ground hunts and are used in continental hunts.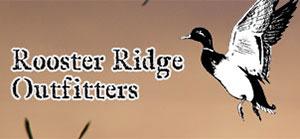 Black Oak, Arkansas
Phone: (870) 253-3827
Morning and afternoon hunting is available starting October 1st. The hunt generally lasts 2 to 3 hours. Package includes: 6 birds released per hunter, dog, bird processing and after hunt refreshments. Additional birds can be purchased and quail are also available upon request. No hunting licenses required to harvest birds on the reserve.

13 Abbey Lane, Little Rock, Arkansas 72227
Phone: (501) 537-0400
Southwind Outdoors leases private land in Arkansas for our club members' private and exclusive use. We locate good habitat, negotiate for exclusive access with the landowner and then enforce the contract. When you obtain a Lifetime Club Membership and pay annual dues, YOU can reserve properties for your family to hunt, fish, camp, hike, etc., as often as you like. You set your own schedule for all seasons and all types of game, and without any competition from others. All habitats are completely natural, and usage is managed by the club to avoid overuse. A huge inventory of properties ensures good land for every outdoorsman, regardless of the desired game or season. Harvest reports filed by other members enable you to pick the right property for you and your group.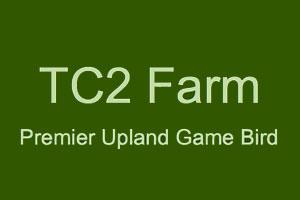 411 Green Hills RD, Star City, Arkansas 71667
Phone: (870) 575-2965
TC2 Farm is a family owned business focusing on the preservation of the outdoors! 520 acres of rolling hills and hardwood bottoms along with a 8 acre private lake this is a great place to get away!! We offer upland game bird hunting at its finest.. We release several thousand game birds each year for your hunting pleasure. We also raise flight conditioned birds for sale..

1583 Tichnor Blacktop Rd, Tichnor, Arkansas 72166
Phone: (870) 509-2121
Three Rivers Lodging and RV is located in south Arkansas County between White River NWR and Trusten Holder WMA. White River NWR has over 160,000 acres of public deer and duck hunting and over 300 lakes, sloughs and bayous. Trusten Holder WMA encompasses over 12,000 acres of public land. Our cabins are 1 mile from the Merrisach Lake boat ramp on the Arkansas River; from there you can access the white river and the Mississippi river. Wild Goose Store and Cafe is located across the street and De Witt is just 25 minutes away.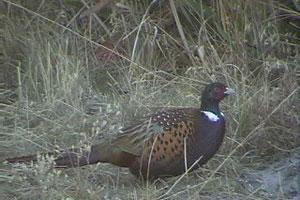 165 Hawthicket Road, Mt. Vernon, Arkansas 72111
Phone: (501) 472-9932
All hunts are 2 1/2 to 3 hours. Hunts do not have a bag limit. You may shoot birds of all species that have been lost by other hunters at no extra fee! Season runs from October to March. No license required. Hunters must bring orange vest or hat.