Arizona Pheasant Hunting
Directory of 4 Arizona Pheasant hunting lodges, guides and outfitters in Arizona.
PO BOX 506, Arizona City, Arizona 85123
Kevin: (480) 201-2264
Welcome to the Arizona Pheasant & Chukar, we are one of the finest hunt clubs in Arizona. Our guides have over 30 years of combined hunting experience. We are a 900 acre hunting preserve in Maricopa, AZ. You will experience easy walking in flat fields. You can hunt with your dogs or we can provide guides and dogs. Located 2 miles east of the town of Maricopa on Casa Grande Maricopa Highway, 12 miles west of Casa Grande.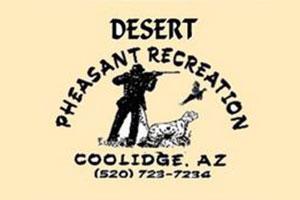 774 W. Wheeler Road, Coolidge, Arizona 85228
Phone: (520) 709-1019
Desert Pheasant Recreation, located between Phoenix and Tucson 3 miles East of La Palma, Arizona has operated as a shooting preserve since 1986 for the hunting of Pheasant, Chukar and Quail from either a desert setting or from farm fields. The preserve has some of the best hunting environment for upland and migratory bird shooting.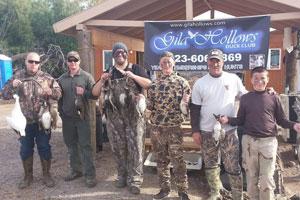 13654 S Bruner Rd, Palo Verde, Arizona 85343
Phone: (623) 606-8869
Gila Hollows will have planted ponds with only the best crops to increase hunting productivity in one of the richest waterfowl flyways in Arizona. We will also be offering day hunting packages for hunters to give them a little taste of what Gila Hollows has to offer. Regular guide fee's will apply for these packages so if you plan on hitting the blind a lot this year the memberships will pay off in the end. Our goal is to provide the best waterfowl hunting in the Southwestern United States and plan to make every hunt the experience of a lifetime!

3027 Old Sycamore Rd., Mayer, Arizona 86333
Phone: (800) 660-1385
The YMCA's High Desert Hunt Club is a sportsmen's paradise offering quality Pheasant and Chukar hunting, fishing, camping and group services at an elevation of 4000 in the high chaparral of northern AZ.