New Brunswick Pheasant Hunting
Directory of 2 New Brunswick Pheasant hunting lodges, guides and outfitters in New Brunswick.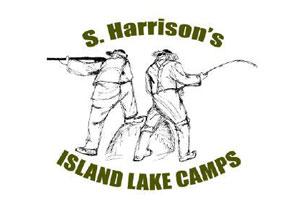 1396 Route 385, Oxbow, New Brunswick E7G 3G1
Camp: (506) 356-5345, Home: (506) 356-362
Your New Brunswick Ruffed Grouse hunt at Island Lake Camps will take place over miles of remote and prime game bird country-these second growth areas combine a mixture of hardwoods-predominantly birch and poplar,with a mixture of fir and spruce thickets providing ample cover -topped off with a steady supply of water in the area from several small streams and springs all combine to produce a healthy population Ruffed Grouse from year to year. Spruce Grouse and both native and migratory Woodcock may also be taken in these hunting areas. Our remote location sees light hunting pressure compared to most other areas in New Brunswick,while still only being less than 2 hours driving time from the Canada / U.S border.

206 Mary's Point Rd, Harvey, New Brunswick E4H 3P9
Phone: (877) 743-7639
Our location adjacent to an expansive salt water marsh and tidal river means a diverse natural habitat and excellent cover for ring-neck pheasant, chuckar partridge, wood cock, and grouse. As well, our carefully managed acreage provides the ideal backdrop for a natural hunt. Miles of groomed trails through prime brush cover offer challenging shooting for the best of sports and a demanding workout for the most energetic dogs.