Sandstone Shooting Preserve
Sandstone Shooting Preserve
Mackie McKinnerney
3598 FM 2997
Richland Springs, TX 76871
Contact Info:
Phone 1: (325) 372-7481
Phone 2: (325) 998-5480
http://sandstoneshootingpreserve.com/
Pheasant Hunting
We are offering upland gambird hunts quail, chukar and pheasant. We offer hunters to bring their own dogs and do self guided hunts and we offer cheapest guided hunts of anyone. We will design any hunt to fit your preference. Guide fee is 2-4 hunters 4 hours 250.00 purchase birds at our regular prices.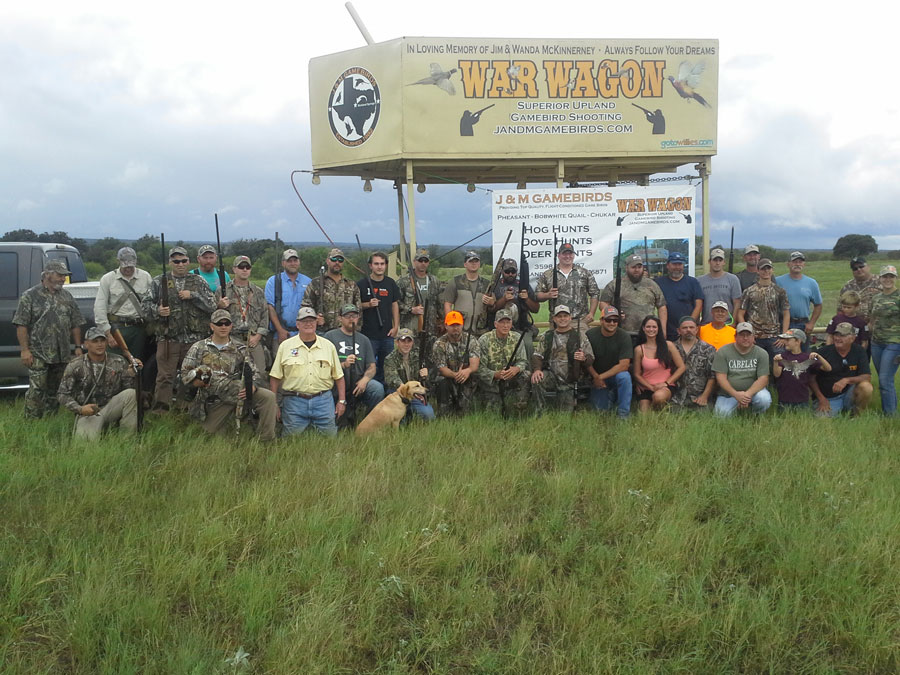 Why Sandstone Shooting Preserve?
Central Texas best hunting!! Hunt over 80 acres shredded sunflower, millet and milo fields. Call for more information on what we have to offer we will cater to your hunting requests and needs. ATV friendly and hundreds of miles country dirt roads for ATV pleasures and viewing the beautiful Texas countryside. We also have the War wagon air cannon trailer. Hunters can also shoot 6 quail 4 chukar 2 pheasant for an extra fee per hunter