Kentucky Pheasant Hunting
Directory of 13 Kentucky Pheasant hunting lodges, guides and outfitters in Kentucky.
5435 Boiling Springs Rd., Mumfordville, Kentucky 42765
Phone: (270) 528-5652, Brent: (812) 987-8013
Your enjoyment, and satisfaction of our services, is of the utmost importance to us. We don't have fun, unless you have fun. The hunting guides are familiar with the lay of the land, and enjoy the thrill of the hunt, as much as you do. We take hunting as seriously as you do.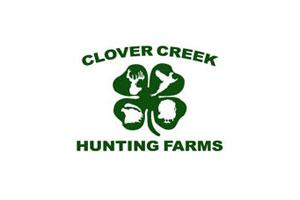 1172 Teller-Haycraft Lane , Hardinsburg, Kentucky 40143
Phone: (270) 617-3309
We're proud to offer a wide array of options to suit every customers needs. Whether you are an experienced hunter or new to the sport, we'll work with you to provide an enjoyable and memorable hunting experience. Give us a call and let us know exactly what you're looking for. We'll be happy to design a custom package for you or your group.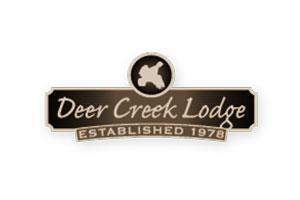 PO Box 39, 8160 St. Rt. 132E, Sebree, Kentucky 42455
Phone: (270) 835-2424
A variety of pheasant and quail packages are available: "Traditional" hunts provide for 16-bird daily limits, Their most popular hunts, however, are conducted under their exclusive one-fee, "No Limit" quail and pheasant format. New 10,000 sq. ft. lodge in 2006. 2006-07 Orvis Endorsed Wing Shooting Lodge of the Year.
3415 Ashbyburg Road, Slaughters, Kentucky 42456
Phone: (502) 884-7760
Est 1994 Acres 183 Type Public Shoots Field Birds Quail, Woodcock, Pheasant, Chukar, Huns Dogs Avail/HDW Packages 1/2 Day, 1-8 guns
4156 Deatsville Rd., Shepherdsville, Kentucky 40165
Phone: (502) 543-6327
3415 Ashbyburg Rd., Slaughters, Kentucky 42456
Phone: (270) 884-7760
700 Chaplin Rd, Willisburg, Kentucky 40078
Phone: (859) 230-8858
Upland bird hunts provide an experience that is difficult to match in the outdoors. You'll have numerous encounters and multiple challenges while combing our carefully managed bird fields. Our coveys of native quail are supplemented with our own flight-conditioned, raised birds. Our pen-raised birds are exposed to the absolute minimum amount of human contact and are reared in extra-large pens with native feed to mimic a natural, wild habitat. Our Upland hunting fields consist of: Over 50 acres of warm season grasses, Almost 30 of acres of corn and sunflowers, Experienced guides and seasoned dogs. Lodging and Airport options available.
2571 St. Rt. 121 N., Murray, Kentucky 42071
Evenings: (270) 753-5261
Located just 50 miles south of Paducah, KY. The preserve was established in 1989 with 200 acres. A public facility with and On Site Clubhouse that provides for Field Shoots. Birds include Quail, Pheasant and Chukar. Dogs are available and packages include 1/2 Day for 1 to 4 guns.
1734 Old Calvert City Road, Calvert City, Kentucky 42029
Phone: (270) 898-8176, Troy's Cell: (270) 832-2982
Moore's Hunting Preserve?s goal is to provide the best hunting experience you?ve ever had, and each guest receives personal attention . You are welcome into the clubhouse to warm up before or after your hunt. Cheese and crackers, soda, and coffee are all available. Soup and sandwiches are available when pre-arranged for a modest cost.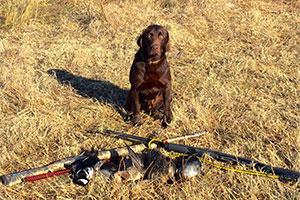 Cavanaugh Road, White Plains, Kentucky 42464
Phone: (270) 860-8131
Pheasant Hill Outfitters offers quail, pheasant and chukars. Lodging, meals and bird cleaning are included in the package hunts.
13648 KY Highway 36 West, Berry, Kentucky 41003
Phone: ((85) 9) -0529
The management of our habitat and our unique topography combine for the ultimate upland experience on our 6 courses. Guided hunts available, unguided, wagon hunts are available.
2680 Longbranch Rd., Sturgis, Kentucky 42459
Phone: (810) 813-1608
While hunting with Wild Wing in a group of 3 or more, the Lodge and all of it's hunting grounds will be yours and yours alone. There will be no other guests in the Lodge during your visit, making it a very appropriate hunting lodge for the family. We offer Quail, Pheasant, Chukar and Hungarian Partridge. All hunts are based on a 2-gun minimum with overnight lodging and meals.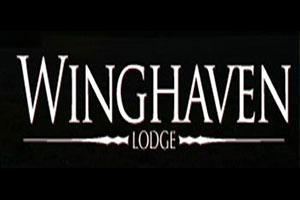 Bald Knob Road, Marion, Kentucky 42064
Phone: (270) 836-7998, Mobile: (270) 635-2180
A Complete "No Limit" Pheasant Hunting Package and One-Fee Pricing! Pointing breeds honed to perfection are handled by personable, professional guides that will escort you to point-after-point of hard-flushing upland birds. Guides, dogs, meals, lodging and bird processing are all included regardless of your choice of package. Only licenses, shells and gratuities are not included in our one-fee pricing.