Alabama Pheasant Hunting
Directory of 14 Alabama Pheasant hunting lodges, guides and outfitters in Alabama.
737 Bear Branch Trail , Townley, Alabama 35587
Phone: (205) 924-0745
Bear Branch is the south's premier destination for upland game bird hunting. Our early release program for Quail and Pheasant is designed to offer guests a realistic wild-bird experience with numbers associated with any location in the country. Orvis-Endorsed Wingshooting Lodge.
P.O. Box 39, Harpersville, Alabama 36264
Phone : (205) 369-9679
Chesson, Alabama
Phone: (334) 738-5066
We have 4,000 acres of hunting land located in the Bird Dog Capital of the World, Union Springs, Alabama. We offer quail, pheasant, and chukar hunting along with the opportunity to see world class bird dogs work in a professionally maintained environment.
2621 Hwy 223 , Union Springs, Alabama 36089
Phone: (334) 738-3072
Careful wildlife management has created one of Alabama's finest hunting opportunities for deer, turkey, quail, pheasant, and duck. Greenway Sportsman Club is located in Bullock County, Alabama, the field trial capital of the world! Our goal is to make this your most memorable hunt ever.
27393 Old Schoolhouse Rd., Ardmore, Alabama 35739
Phone: (256) 423-6029
Limestone Hunting Preserve and Sporting Clays offers a wide selection of activities for the outdoorsman. We offer guided and self-guided hunts. Shooting lessons are available for those that want to learn from a professional.
1952 County Road 759, Valley Head, Alabama 35989
Phone: (256) 635-6420
We are family owned and operated. Let our southern hospitality help you have a hunting and/or fishing experience you won't forget. We have been managing this farm for wildlife for the past 40 years, and we can't wait to meet you and offer you some great deer, turkey, or quail hunting, pheasant shoots, or fishing.
555 Haynes Mt. Road, Delta, Alabama 36258
Phone: (256) 488-9442
Enjoy the stillness and beauty of Gods creation in our hardwood ridges, quiet creek bottoms and beautiful green fields, as that once in a life time Trophy Whitetail Buck magically appears before you. Listen to a Big Boss Gobbler announce the start of a perfect spring morning. Experience the thrill of hunting with expert guides and world class bird dogs as they point covey after covey of explosive Bobwhite Quail, cackling Pheasants and fast flying Chukars for you and your hunting companions.
2383 Spring Hill Road, Eufaula, Alabama 36027
Phone: (334) 688-5050
Old Spring Hill Plantation is best known for its uncompromising standards of quality. Most guests are amazed to discover this rare blend of modern day game management success coupled with the charm and style of hosts genuinely dedicated to making certain every guest has a memorable time.
24477 Copeland Road, Athens, Alabama 35613
Ted: (256) 232-9596, Butch: (256) 232-0512
Birds are always available at Piney Creek Hunting Preserve. Bobwhite quail, chukar quail and pheasant can be hunted in our fields and plenty of birds are available at any time. We will do our best to give you a day of hunting perfection!
PO Box 98, Sylvania, Alabama 35988
Phone: (256) 638-3568
Sand Mountain Pheasant and Quail Hunting Preserve is located near the center of beautiful Sand Mountain in the northeast corner of Alabama. Our professional guides are available to make sure your hunt is productive. Our trained dogs will also assist in your hunt unless you want to bring your own.
706 Selwood Road, Alpine, Alabama 35014
Phone: (800) 522-0403
We offer the very best in bird hunting, sporting clays and accommodations. Spend a day with us and put the hustle and bustle of the city behind you and experience the charm of the countryside. We promise you a fun, exciting and most importantly a safe recreational experience for you and your family.
PO Box 509, Aliceville, Alabama 35442
Phone: (205) 373-3147
This lush, fertile land is renowned for growing trophy whitetail and plentiful turkey. In addition to whitetail deer and turkey we also provide quail hunting. All of our hunting trips are guided by experienced hunters. Our first class facility is located in Pickens County, just outside of Aliceville. The Roost has proven to be one of the premier hunting lodges in the South.
920 Thomley Road, Newton, Alabama
Phone: (334) 726-0941
1 - 4 person guided quail hunts. Located in lower Alabama 20 miles southwest of Dothan, AL and about 7 miles north of the Florida line. Very reasonable rates. No lodging just quality quail hunting. Call and schedule your hunt.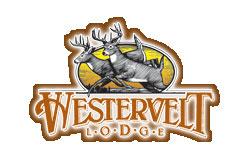 69 Westervelt Circle, Aliceville, Alabama 35442
Phone: (800) 281-7991
Westervelt Lodge is known for offering quality hunting experience in West Alabama. Our outdoor recreation and hunting activities on 12,000 acres have been in operation for more than 60 years. We are a division of The Westervelt Company, a privately owned land resource organization now in its 131st year of business. Our company has a strong commitment to environmental stewardship which includes land management and healthy wildlife populations.
If we are missing any Alabama Pheasant Hunting listings or have any incorrect, please contact us.