Alabama Pheasant Hunting
Directory of 14 Alabama Pheasant hunting lodges, guides and outfitters in Alabama.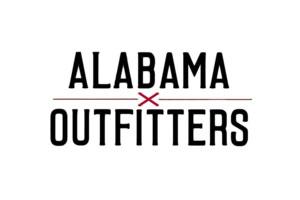 2426 5th St, Northport, Alabama 35476
Cell: (210) 373-8424
Alabama has some of the country's finest opportunities for outdoor adventure. Whether its hunting, fishing, getting on the Black Warrior River or just enjoying a glass of tea on the patio, there is beautiful scenery everywhere you look. Alabama Outfitters, LLC strives to provide the ultimate southern wing shoot. Our specialty is Upland Game Bird hunting, particularly Quail. Join us for your next hunting experience.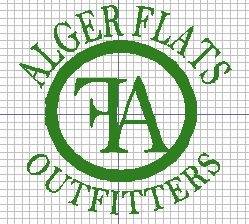 Perdue Hill, Alabama 36470
Phone: (251) 564-6613
Wing shooting for pheasant, quail, dove, and woodcock. Limited deer, hog and waterfowl hunts available. Year round fishing for bass and panfish. Lodging available overlooking the Alabama River.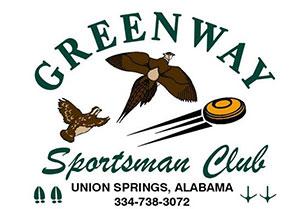 2621 Hwy 223 , Union Springs, Alabama 36089
Phone: (334) 850-3689
We are located right in the middle of Bullock County, Alabama, the field trial capital of the world! We provide you with experienced hunting guides. unlimited shooting, top-notch dogs, and both wild and flight-conditioned pre-released birds both quail and pheasant. At Greenway, careful wildlife management has created one of the Southeast's finest pheasant hunting opportunities.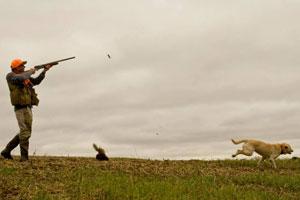 28755 Coggins Rd, Ardmore, Alabama 35739
Phone: (256) 527-8881
Limestone Hunting Preserve and Sporting Clays offers a wide selection of activities for the outdoorsman. We offer guided and self-guided hunts. Shooting lessons are available for those that want to learn from a professional.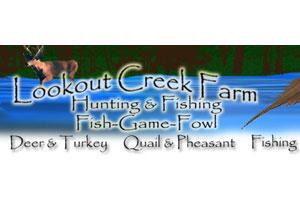 11208 Co Rd 137, Valley Head, Alabama 35989
Phone: (256) 635-6420
We have managed this farm for wildlife for over 40 years, but since becoming a licensed hunting preserve we have been successful in raising our own quail and pheasant to provide the hunter with high performance birds. We pride ourselves in making every hunter feel as though he is hunting wild birds. By properly managing food plots, we help the quail population to increase and stay healthy.
488 Haynes Mt. Rd, Delta, Alabama 36258
Phone: (256) 488-9442
Enjoy the stillness and beauty of Gods creation in our hardwood ridges, quiet creek bottoms and beautiful green fields, as that once in a life time Trophy Whitetail Buck magically appears before you. Listen to a Big Boss Gobbler announce the start of a perfect spring morning. Experience the thrill of hunting with expert guides and world class bird dogs as they point covey after covey of explosive Bobwhite Quail, cackling Pheasants and fast flying Chukars for you and your hunting companions.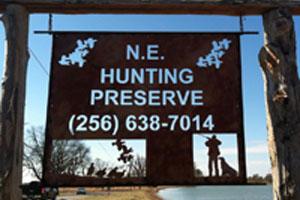 1334 County Road 100, Section, Alabama 35771
Phone 1: (256) 638-7014, Phone 2: (256) 717-8595
Northeast Alabama Hunting Preserve is located 13 miles from Fort Payne, AL and 9 miles from the Tennesse River in Scottsboro. We offer some of the best hunting in the south at low pricing and a variety of hunting on our 3,000 acres of land. We offer Quail, Pheasant, Duck and chukar hunts from October 1-March 31. We offer guided and non-guided hunts. We offer ATVs for our hunting as well. You can warm up using our 5 stand sporting clay. If you would like lodging, we offer 2 lodges of your choice.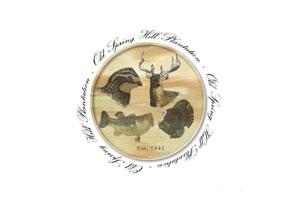 2383 Spring Hill Road, Eufaula, Alabama 36027
Phone: (334) 688-5050
Excitement unsurpassed! Imagine the feeling of anticipation while waiting for that thunderous melody that's only made by a cock pheasant. The lake beside you glimmers in the stillness of the morning air as you savor the big country breakfast just completed and begin to look forward to the fantastic lunch cuisine to come. But wait... do you hear it? It's starting... enjoy the ultimate shooting experience of a lifetime. Come and enjoy one of our much revered continental pheasants shoots.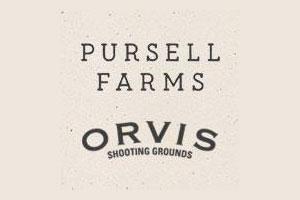 386 Talladega Springs Rd., Sylacauga, Alabama 35151
Phone: (877) 292-3276
Private Guided Hunting Experience - Offered to the guests of Orvis who are seeking a private destination to experience southern wingshooting at its best. Enjoy your time in the field harvesting braces of quail, cupped-winged duck and the high flight of pheasant through quintessential southeastern pines. Orvis hunting and shooting school instructors are available for individual or group lessons, an experience for all ability levels.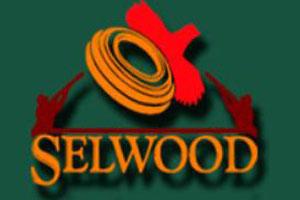 706 Selwood Road, Alpine, Alabama 35014
Phone: (800) 522-0403
Enjoy the tradition, quality and hospitality of Selwood Farm. Continuing the Selwood tradition of quality and hospitality, the Hills opened their 800 acre plantation of natural habitat as a licensed hunting preserve in the fall of 1984. Selwood Hunting Preserve offers the finest in wing shooting. The wholesome atmosphere makes Selwood the perfect setting for corporate outings or family groups. For quality time with clients, business associates, or friends, Selwood specializes in meeting your needs. We offer guided hunts, whole-day or half-day, with trained bird dogs and professional, knowledgeable guides in a breath-taking, southern setting. You will depart with sweet memories and plans to return. To enhance your hunting experience, call to book comfortable overnight accommodations, a gourmet dinner and breakfast in Selwood's Country House.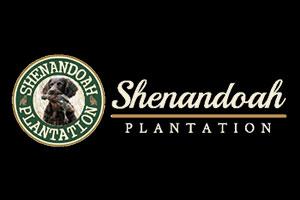 1193 Wildlife Trail, Union Springs, Alabama 36809
Reservations: (334) 321-4992, Plantation Office: (334) 738-8187
We are conducting a limited number of scheduled Tower or Continental Pheasant shoots at Shenandoah, however we can generally schedule a private shoot for your group anytime during the season, please call to inquire. Our field is setup with 15 stands and we do shoots with either one or two shooters per station. Shoots can be conducted throwing from 200 birds to 500 birds.
1558 Highway 32 W, Aliceville, Alabama 35442
Phone: (205) 373-3147
To experience an unforgettable hunting or fishing trip, Southern Legend Outfitters should be your destination. The Roost offers nearly 7,500 acres of prime whitetail deer hunting. This lush, fertile land located in the Black Belt region is renowned for growing trophy whitetails and plentiful turkey. In addition to white-tailed deer and turkey, we also offer dove hunting. All of our hunting trips are guided by experienced, die-hard hunters. Our first-class facility is located in Pickens County, just outside of Aliceville, AL. The Roost has proven to be one of the premier hunting lodges in the South. Lake Dancy, our 177-acre trophy managed lake, offers some of the finest bass fishing you can find. The fertile prairie soils, various types of structure, and 3.7 miles of shoreline provide favorable habitat for big, aggressive largemouths that are sure to bend your rod.
912 Simpkins Road, Repton, Alabama 36475
Cell: (251) 348-1645
At Springhill Quail Preserve, we also have continental pheasant shoots available. These types of hunts are great for large groups whether they are a family or a corporate group. Continental shoots are also great for rainy days when the quail will not fly. This type of shoot is conducted in the field with a tower in the center of a circle of shooting stands that are about 100 yards away from the tower and roughly 50 yards from each other with one or two shooters at each stand. When a signal is given from the tower pheasants are released from the tower and fly towards the stands. After 10 to 12 birds are released another signal is given and the shooters move clockwise to the next stand. This process is continued until all of 200 birds have been released.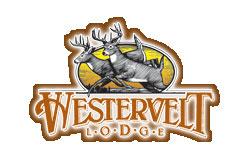 69 Westervelt Circle, Aliceville, Alabama 35442
Main: (800) 281-7991, Lodge Phone: (205) 373-8212
Westervelt Lodge is known for offering quality hunting experience in West Alabama. Our outdoor recreation and hunting activities on 12,000 acres have been in operation for more than 60 years. We are a division of The Westervelt Company, a privately owned land resource organization now in its 131st year of business. Our company has a strong commitment to environmental stewardship which includes land management and healthy wildlife populations