Rooster Ridge Lodge
Rooster Ridge Lodge
Mercy Sells - Director of Experiences
24931 Thunderstick Rd
Chamberlain, SD 57325
Contact Info:
Phone: (888) 318-2316
https://www.roosterridgelodge.com/



Overview
Introducing Rooster Ridge Pheasant Hunting Lodge in Chamberlain South Dakota - the next best thing to owning your own professionally guided South Dakota pheasant lodge. The pheasant hunting in South Dakota is an experience you will never forget and something you will want to do every year. Situated on the bluffs above the majestic Missouri river in Chamberlain South Dakota, we are proud to offer prime South Dakota pheasant hunting during the day and relaxing accommodations at night.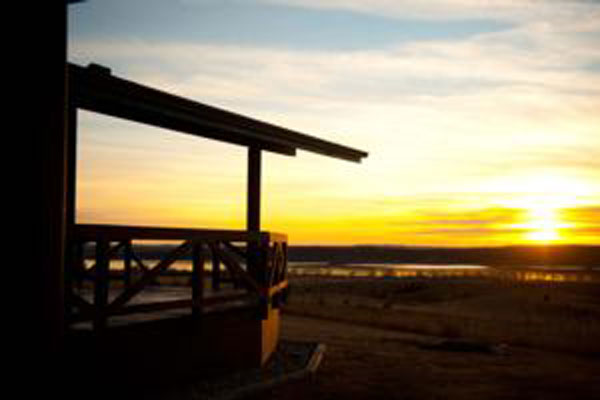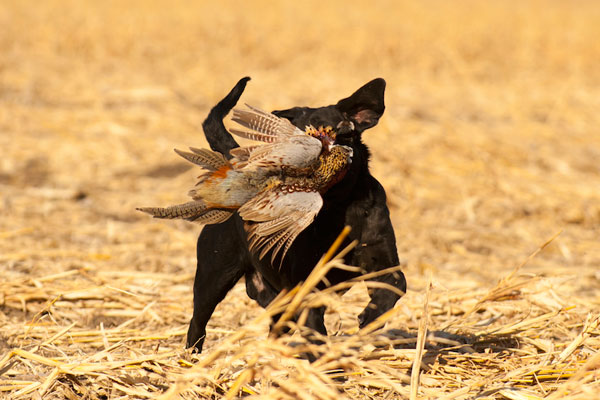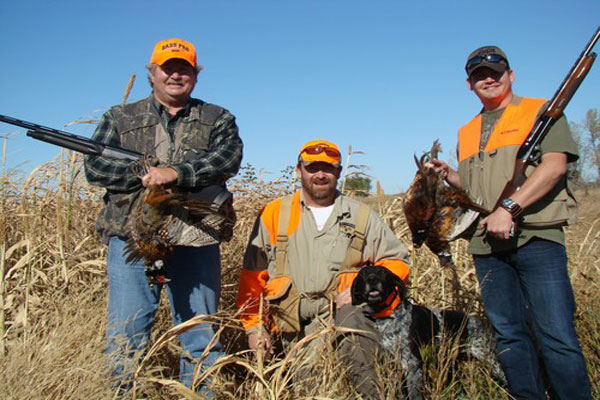 Hunting
Enjoy 7,000 + acres of South Dakota's best pheasant hunting habitat. At Rooster Ridge we spend the off-season preparing the critical pheasant habitat so when you arrive, the pheasants are where they need to be. As any hunter knows, South Dakota is the Golden Triangle and offers some of the best pheasant hunting in the United States. We make sure that every acre of our pheasant hunting habitat is manicured to offer the best pheasant hunting in South Dakota and the USA.
When you come to pheasant hunt with us at Rooster Ridge you will get this pristine pheasant hunting lodge exclusively for your group and a possibly few other hunters but you will not be mixed with other groups in the field. Pheasant hunting in South Dakota is that much better when you have wide open spaces to enjoy!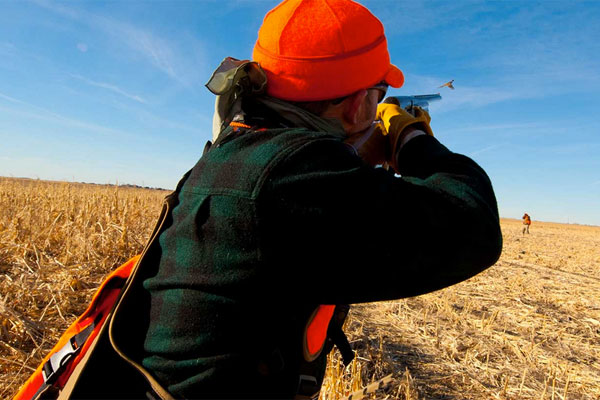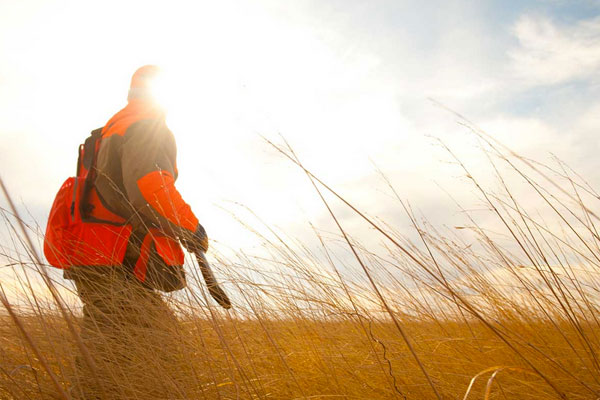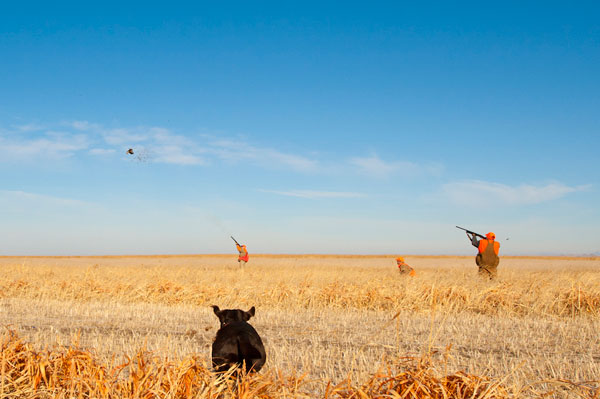 Rates
Affordable South Dakota Pheasant Hunting Package
$1,995/per hunter
Groups or 3 or less hunters - $200 additional per hunter
Your Trip Includes:
3 days of pheasant hunting
4 nights lodging
4 bird per day limit
7,000 + acres of private hunting property
All meals
Professional guide with dog
Bird Processing
Pool Table - Rooster Ridge East
Hot Tub - Rooster Ridge East
Satellite television
Daily maid service
Additional Information:
Not included: Transportation, license, liquor, beverages and ammunition
A 50% deposit is required to secure your reservation.
Final payments are due on or before July 1.
Deposits and final payments are non-refundable.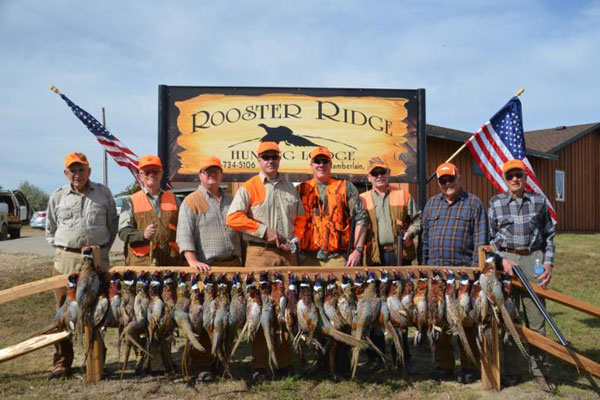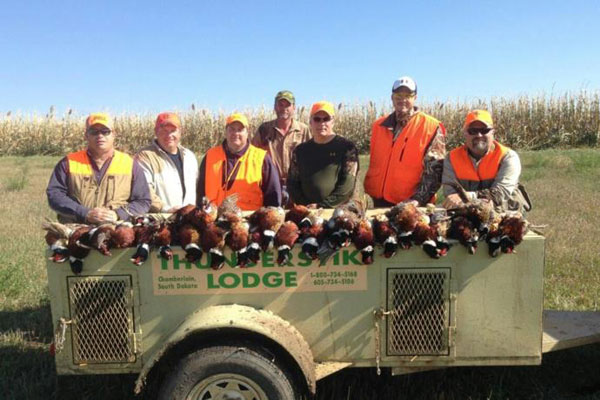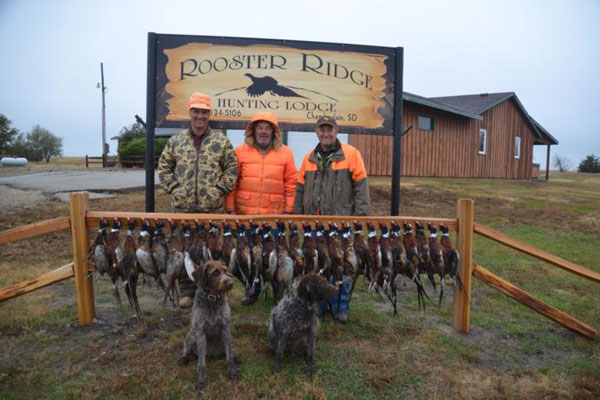 Lodging
The attention to detail at Rooster Ridge only begins with our hunts. This affordable pheasant hunting lodge in South Dakota has a mix of great value and luxury accommodations. At the end of each day, hunters relax in that "down home comfort" setting, and enjoy meals created to satisfy any appetite. We've covered every detail, including a game room, satellite TV and a hot tub. The lodges includes a fully-equipped kitchens, laundry and daily maid service. We introduced Rooster Ridge Lodge in 2001 with the idea of offering a extravagant pheasant hunting experience but still holding to the idea of being an affordable pheasant hunting lodge.
Rooster Ridge is unique in that it offers 2 separate hunting lodges adjacent to one another. We can offer one lodge exclusively for a group of 6 or more hunters or you can reserve both lodges and host groups of up to 20 hunters. Each lodge has 5 private bedrooms with breakfast, lunch and dinner included in the package price. You will enjoy a full hot breakfast before each pheasant hunt and then lunch in the field. Dinners are hearty and tasty, ranging from things like pasta to steaks on the grill. Each lodge has its own charm and amenities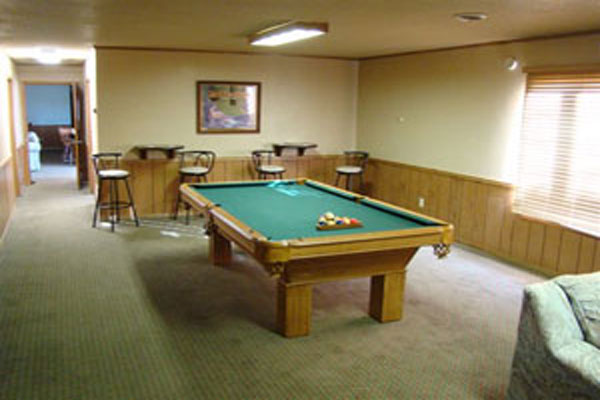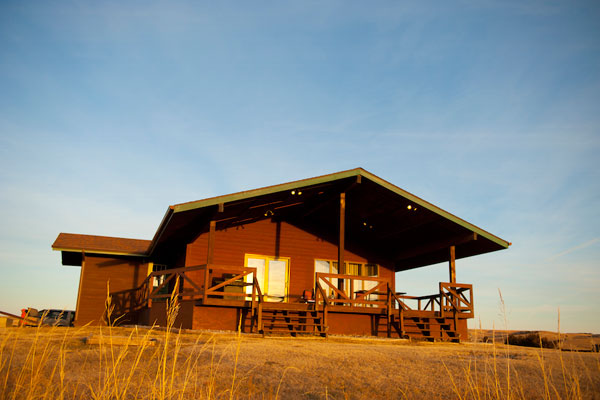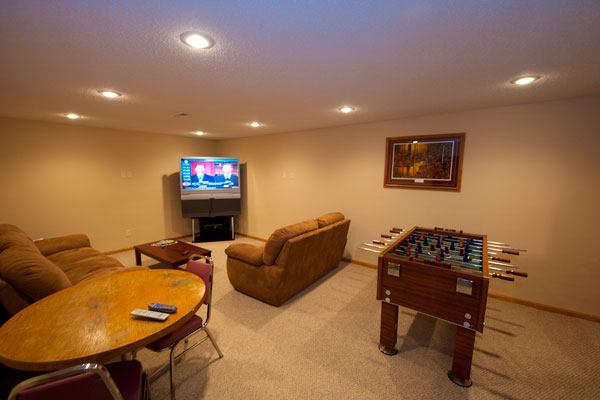 About Us
Rooster Ridge Lodge is owned and operated by Gage Outdoor Expeditions - known worldwide for our attention to detail, classic and comfortable accommodations and hunting and fishing trips that are unforgettable. Gage will handle every detail of your trip, from visas and licenses to ground transportation, lodging and more. Rest assured that each member of your group will get the individual attention they deserve.