Pheasant Hunting - Bend, Oregon
Here is a directory of 2 Bend Oregon pheasant hunting lodges, guides, outfitters, and great places to pheasant hunt near Bend, OR. Our database of Bend Oregon pheasant hunting outfitters, guides, lodges, & preserves is the most comprehensive and complete since it is edited by the Ultimate Pheasant Hunting staff. If we are missing Bend Oregon listings or have any incorrect, please contact us.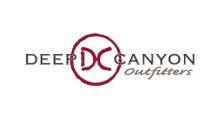 906 Northeast 11th Street, Bend, Oregon 97701
Phone: (541) 323-3007
Our 720 acre preserve is located 35 minutes from Bend, yet you won't feel that close when you visit. The surrounding 3000+ acres of BLM land help contribute to the solitude of preserve.
26645 Horsell Rd, Bend, Oregon 97701
Phone: (541) 389-4078